The importance of social media for marketing strategies can no longer be contested. If your brand/your business is not present on social media, having success in your industry and becoming popular will be extremely difficult.
It is important to understand that the industry of social media marketing is changing constantly and if you are either a business owner or an online marketing specialist, you simply must keep up with everything. Here are the top 7 online marketing trends used by industry experts in 2019 that every social media manager must know. Understanding and implementing these trends is crucial for creating successful online marketing strategies.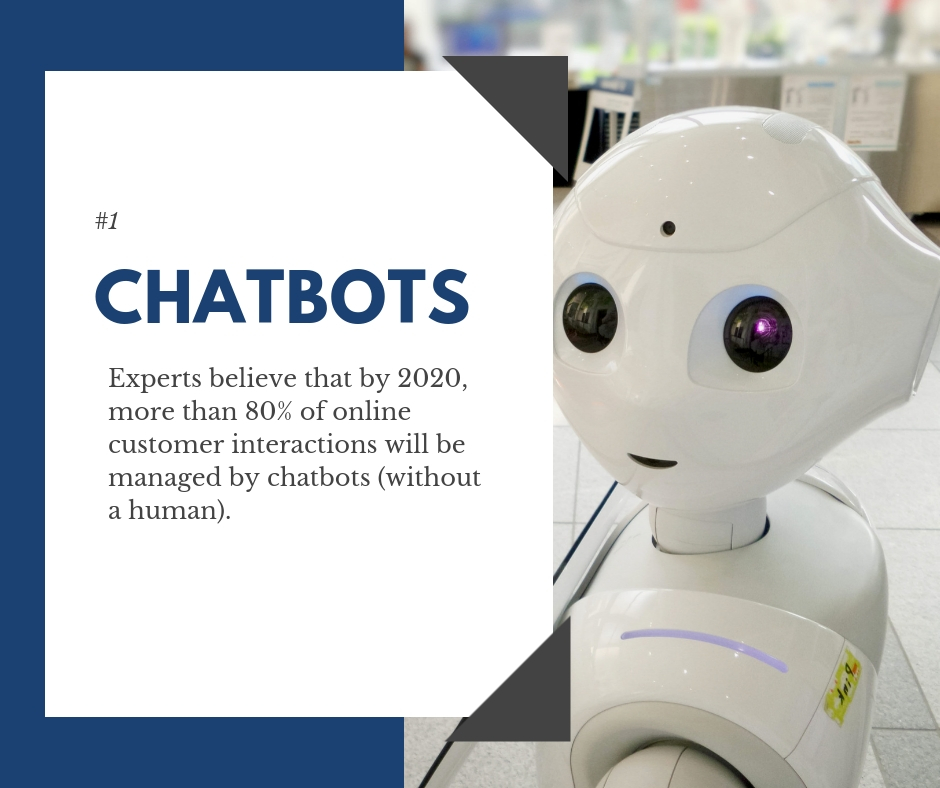 Chatbots and messenger apps – To understand the importance of chatbots, we must first discuss the importance of messenger apps. Think of how efficient Facebook Messenger has become and how easy it is for people to communicate via this type of messenger. The number one advantage of the Facebook messenger is that people can send messages to one another without leaving the website. Therefore, it is extremely convenient to be able to have a conversation and check your news feed simultaneously. What businesses can and should do is implement this type of messenger on their own websites. It is extremely important to be able to discuss with a potential customer in real time and this is the main function of the chatbot. If a customer lands on an online store, or on a business page, the page manager or the business owner can reach out to them and initiate a conversation that can convince or help the customer find what they are looking for and maybe make a purchase. Business owners of 2019 must learn how to make the most of some of the most important messenger apps such as WhatsApp, Messenger, Snapchat, and Chatbots in order to communicate with their audiences.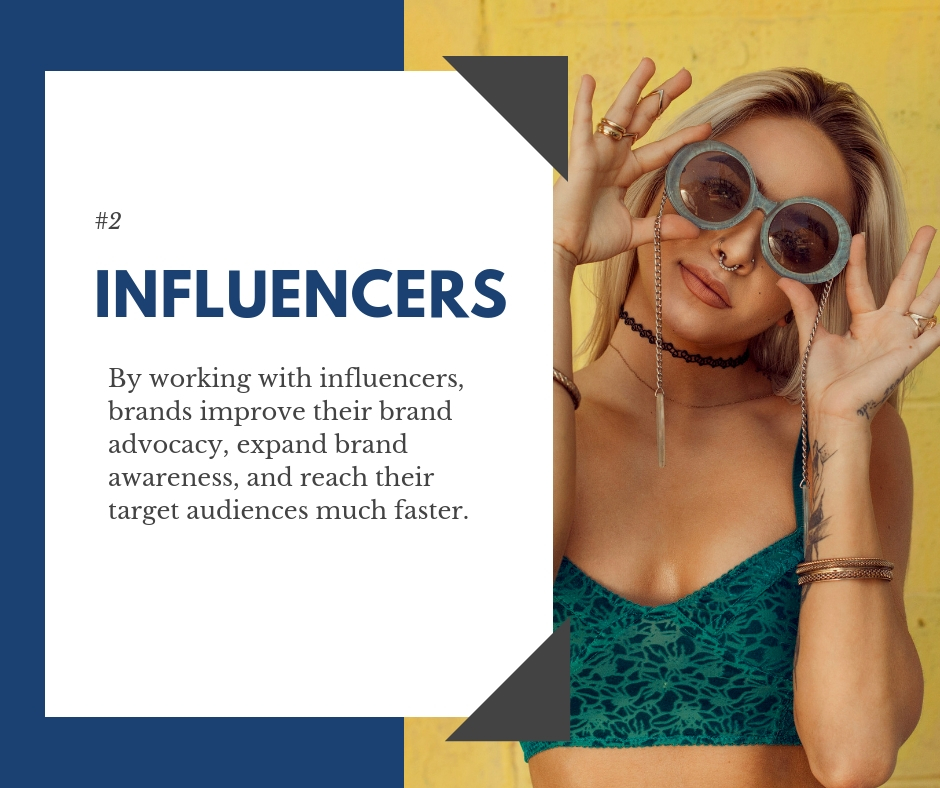 Influencer marketing – One of the most effective strategies that social media experts are recommending for 2019 working with influencers. Great examples of influencers who can make your product popular with audiences are the Youtubers. We all enjoy watching Youtube, and you are probably familiar with sponsored videos. How many times have you heard your favorite Youtuber talk about certain products or services? Did you ever try those products? If you did, then you see the huge potential of influencer marketing campaigns. A single influencer, be it a blogger, a Youtuber, an Instagram personality, can have hundreds of thousands of subscribers/followers. When searching for an influencer, make sure you choose someone whose audiences would be interested in your products or services. For example, if you want to create an influencer marketing campaign for a women's clothing company, you should work with an influencer whose audiences consist mainly of women. If you are selling fishing gear, you might want to work with an influencer whose content revolves around fishing, even if that influencer has fewer subscribers/viewers than someone who plays computer games.
Save time and money by scheduling your Instagram posts with the Post66 app.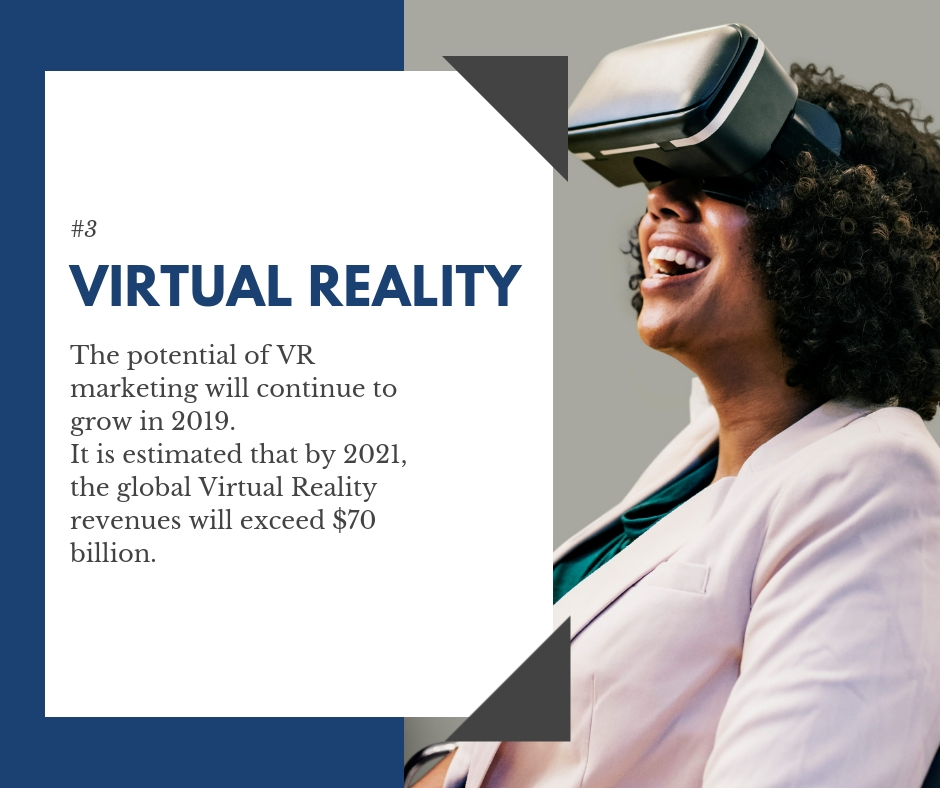 Virtual reality and augmented reality – Although at the moment, augmented reality is only being implemented in a limited way, there is no doubt that this technology is becoming more and more significant in 2019. In fact, experts estimate that by 2023, virtual reality and augmented reality markets will surpass $290 billion. The best examples are the extremely popular facial filters that can be found in the Snapchat app. Did you notice that for some of these filters you can see a tiny logo or sponsor name in the corner of the screen? Social media face filters will definitely continue to be popular in 2019 and, if your audiences are likely to use this app, you should consider investing in a great face filter.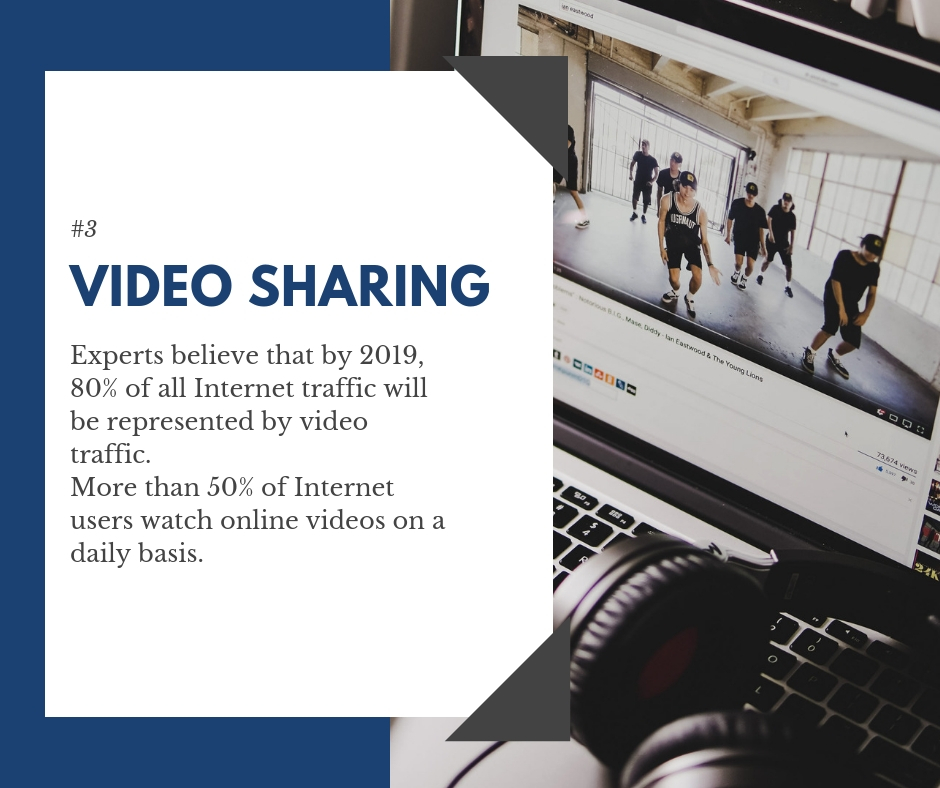 Video sharing – Video sharing is still one of the most popular social media element. Instagram followed the lead of Snapchat and created Instagram Stories, a great way to share awesome content with your audiences. According to this article, more than 200 million people use Instagram Stories on a monthly basis, which means that this social media platform has become a perfect setting for social media marketing campaigns. Furthermore, due to a rise in popular Youtube personalities, this video sharing platform is still growing in popularity. The 2019 Internet users are also likely to use other video sharing platforms like Houseparty – an app that is dedicated to group video chats. What social media managers must implement in their 2019 marketing strategies is sharing content on these popular platforms. The most important advantage of having a brand presence on these platforms consists of the fact that these platforms focus on providing personalized experiences to their users. Furthermore, a lot of people are visual learners, and what better way to share something with them than through an informative and entertaining video.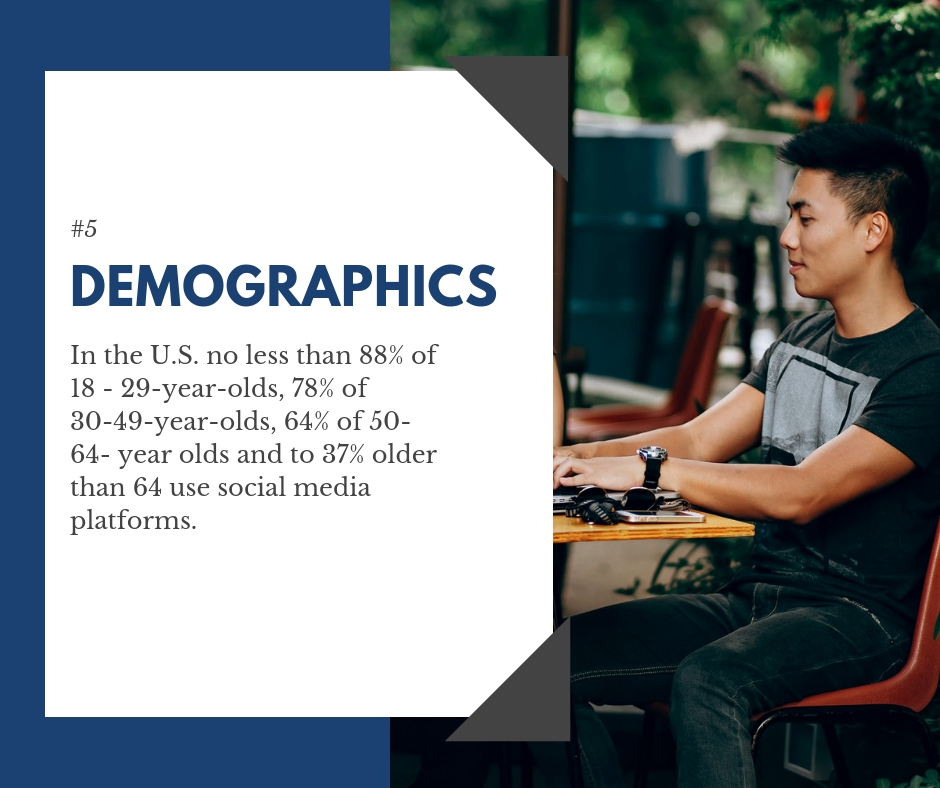 Focus on the right demographics – As the younger generations (sometimes referred to as Generation Z) are starting to get jobs and earn money, online marketers must start to target them as well. Specialists are advising business owners to create marketing campaigns that are appealing to people born after the year 2000, such as pop-up stores, personalized customer experiences, more intimate events, unique products, limited editions, etc. But do you know why these marketing strategies are successful with millennials? It's because they are more interesting and shareable on social media.
If you want to learn more about the demographics of Instagram you should check out this awesome ebook about Instagram marketing.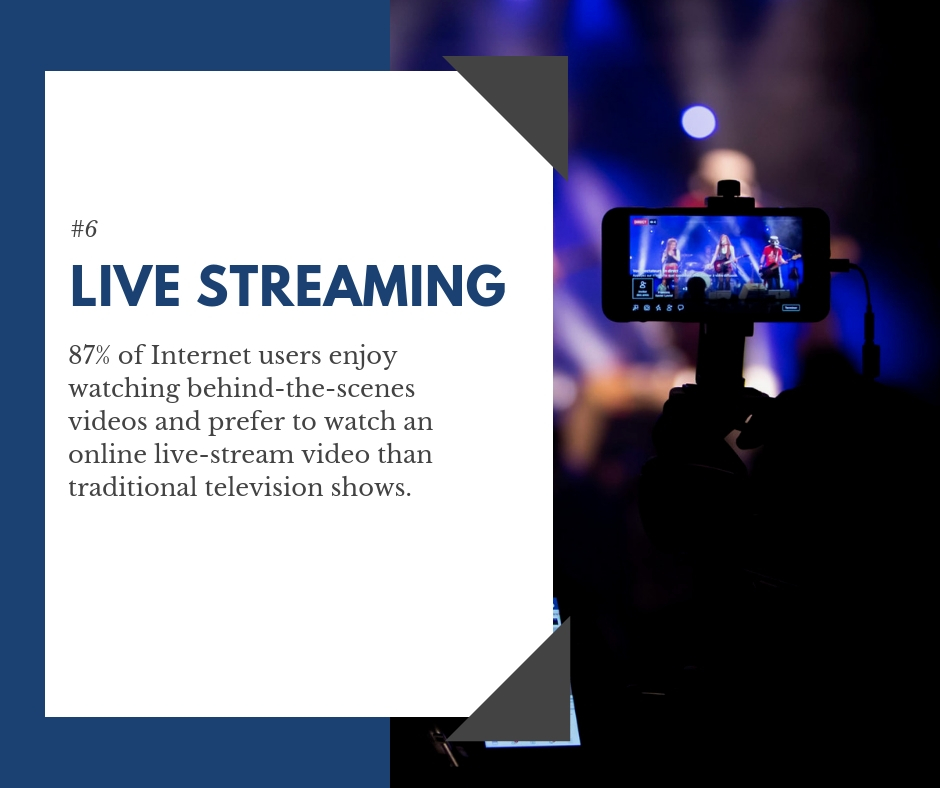 Live streaming platforms – As we mentioned above, video content is still a pillar of the content sharing world, and what better way to share video content than through live streaming. Live streaming platforms have been extremely popular in 2018 and they will continue to grow throughout 2019. So, instead of creating video content that needs to be polished and edited, why not live stream and create genuine connections with your audiences. Live streaming can be used for creating behind-the-scenes content and showing people what 'the insides' of your business look like. Keep in mind that users love nothing more than unique and personalized content, and live streaming is exactly that – an opportunity to appear genuine and to interact with your audiences directly. Furthermore, the chat feature on live streaming platforms allow you to answer your clients' questions live. This type of interaction will allow you to make your voice heard and to send the message that you want to send, while also improving the online presence of your business.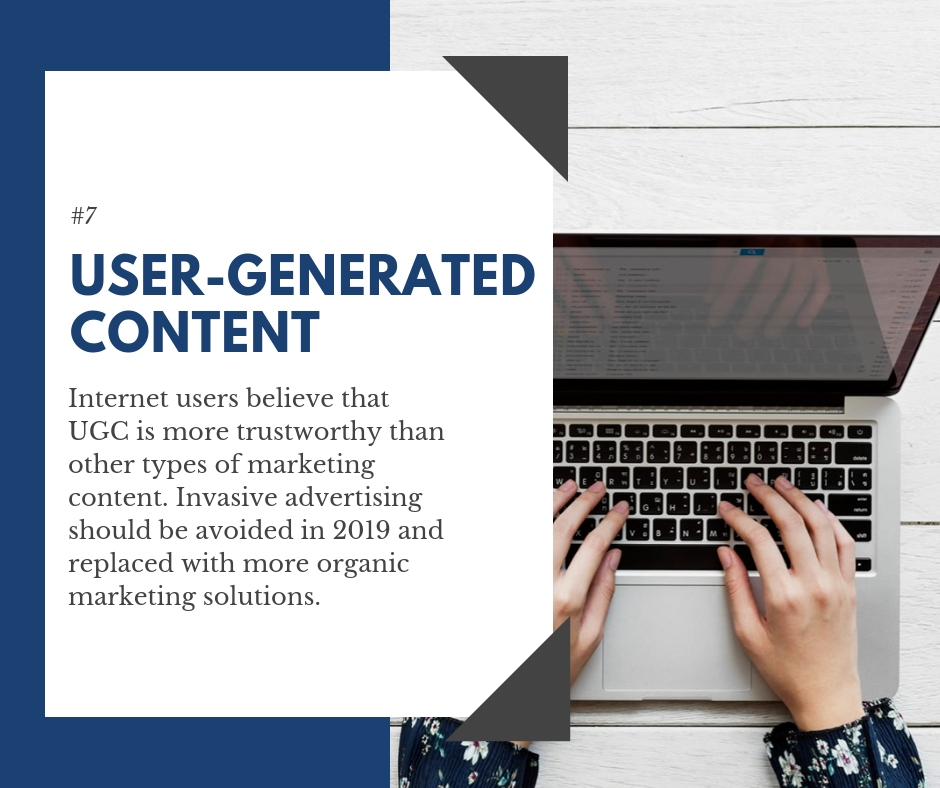 User-generated content – If you haven't included any user-generated content in your online marketing strategy, 2019 is the perfect time for you to do so. This type of content comes in the form of videos, memes, photos, or articles and is created voluntarily by people who love a certain brand, product, or business.
Using content that is created by real people who get nothing in return for promoting your products is a great way of getting more attention. If you manage to convince your customers to be active and involved, your brand will become more popular both online and offline. Communicating directly with your clients is also great for learning what their needs are and what you can do to improve your business. Another advantage of user-generated content is that it is a sort of word-of-mouth referral which is one of the most effective ways of getting more clients. Telling someone that they need to use a certain product through an advertisement is simply not enough anymore. People need to believe that a product is worth their time and attention, which is exactly why user-generated content is something that you need to focus on in 2019.
The online marketing trends of 2019 revolve around creating personalized experiences for your potential clients. What business owners and social media managers need to understand is that traditional advertising is not enough if you want to succeed in this industry. It is crucial to interact with audiences and to make the most out of all the social media platforms and technologies that the now-employed millenials cannot live without. So, what you want to focus on, in 2019, is live streaming, user-generated content, video-sharing platforms, influencer marketing, and virtual reality.
To create a successful online marketing campaign in 2019, you must also know these Instagram secrets and what the best times to post on social media are.
by Miruna Secuianu