Are you open to trying new ways to get more sales from your social media accounts? Are you doing everything in your power to be visible and to promote your product? The team behind Post66 is here to share some of their most efficient business promoting techniques on social media platforms like Facebook, Pinterest, Snapchat, and Instagram.
Use Instagram Stories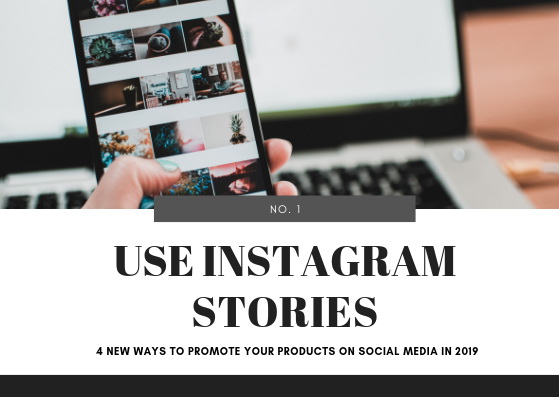 Did you know that you can use Instagram stories to add links to your products? We have been using Instagram Stories for a while now and we can guarantee that using this feature will help you be more visible to your target audience. Furthermore, Instagram allows you to add mentions and links in your Instagram Stories, which makes it so much easier for you to promote your products.
Keep in mind that Instagram stories are usually arranged by popularity instead of chronologically, but if enough people are looking at your stories and if you post often you will eventually reach the top.
Another great way to use Instagram to your advantage is by working with influencers who can promote your product, or by partnering up with other businesses who have a similar audience and who are willing to direct some of their traffic towards your products.
Learn more about using Instagram to promote your business.
Use the Facebook Shop Section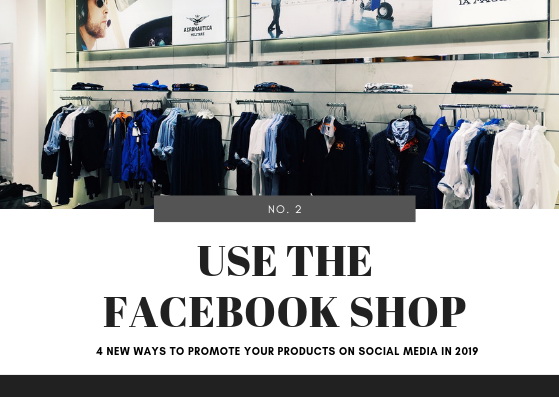 You can now import your online shop to your Facebook page. The Facebook business pages are traditionally considered great for connecting with audiences and promoting events or products. The good news is that Facebook now offers the possibility for businesses to feature their e-commerce pages directly on their Facebook pages by using the StoreYa app. This online marketing tool allows you to import store pages from 30 different e-commerce platforms including eBay, Etsy, Magento, and others. A great thing about she StoreYa app is that is can also import your categories so that all your products will remain in the same order as they were on the site. The same thing applies when you connect your online store through another e-commerce platform such as Etsy.
Create a Pinterest Showcase for Your Products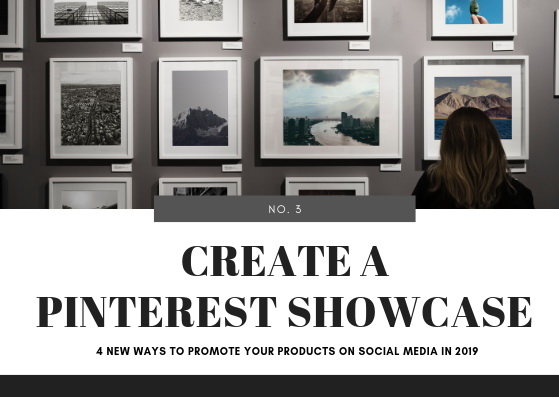 One of the best things about Pinterest is the Showcase feature that looks incredibly promising for online businesses. This feature will act as a sort of virtual storefront for your business, a place where you can display your greatest products in a rotating gallery that can be updated easily.
By creating a Pinterest Showcase you will be able to add buyable pins that will link back to your website, as well as add other informational pins that will link to related pages. Setting up a Showcase is a very easy process, you simply have to go to your Pinterest Business Account, click the Add button that appears above Build Your Showcase and then edit the showcase and add five boards that you want to have featured. If you are thinking of using this feature remember that it's best to feature only the items that are for sale. After having selected the five feature boards, all you have to do is click Save and view the showcase.
Our favorite part about the showcase feature is that you can always make change and modifications depending on your current business goals and needs.
Be Friendly with Your Clients on Snapchat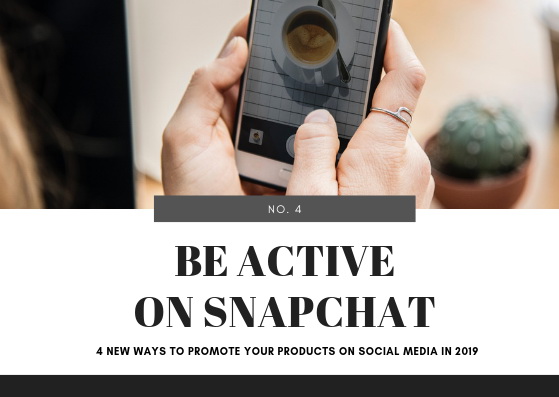 When it comes to Snapchat, an important thing to know is that the ads that appear between the stories of friends are always reserved for advertisements from well-known brands that have large budgets. For smaller businesses that have fewer resources to invest in social media and brand recognition, Snapchat stories are a great way to promote products.
You can post holiday-themed Snapchat stories that will engage your viewers while also generating brand interest. You can also use Snapchat stories to promote different acts of kindness or different activities that might appeal to the public and might make them like your brand even more.
You can also try offering gifts on the street, buying coffee for someone who needs it, or giving gift cards for your online shop, and share these actions on Snapchat.
If you want to use Instagram to promote your business, Post66 can help you save time, money, and effort by allowing you to schedule an unlimited number of posts. Start using the Post66 Instagram sharing app today!
by Miruna Secuianu